Community Awards Winners
Scotwest has been granting Community Awards since December 2019. Here you can find out more about all our winners.
| | | |
| --- | --- | --- |
| September 2023 Community Awards | Spinal Injuries Scotland | Find out more |
| June 2023 Community Awards | Ardrossan Winton Rovers 2011s | Find out more |
| June 2023 Community Awards | Mainstay Trust | Find out more |
| March 2023 Community Awards | Knit For Peace Bearsden and Milngavie | Find out more |
| March 2023 Community Awards | Inverclyde Carers Centre | Find out more |
| December 2022 Community Awards | Homeless Project Scotland | Find out more |
| September 2022 Community Awards | Dress For Success Scotland | Find out more |
| June 2022 Community Awards | ALLSORTS | Find out more |
| June 2022 Community Awards | Young Parents Support Base | Find out more |
| March 2022 Community Awards | Mull Native Woodlands Group | Find out more |
| December 2021 Community Awards | Irvine Youth Forum | Find out more |
| September 2021 Community Awards | ACVC, The Pink Ladies Day | Find out more |
| June 2021 Community Awards | Vics In The Community, Hamilton/Lanark Girls Brigade | Find out more |
| December 2020 Community Awards | The Coming Home Centre, Coatbridge Stay Connected | Find out more |
| September 2020 Community Awards | Wellington Allotment Gardens Association, Indepen-dance, The Preshal Trust | Find out more |
| June 2020 Community Awards | Bothwell and Uddingston Community Action Group, Belville Community Garden Trust and Glasgow East Women's Aid | Find out more |
| March 2020 Community Awards | Sporting Pathways CIC and Hamiltonhill Family Learning Centre | Find out more |
| December 2019 Community Awards | Evolution Skatepark | Find out more |
Nominate an organisation or charity working in your community here.
September 2023 Awards
Spinal Injuries Scotland (SIS) is a registered charity and has provided a unique Peer Support Service for new and existing spinal cord injured (SCI) people in Scotland since 2018.
The award will pay for a series of social events in the National Spinal Unit of Queen Elizabeth Hospital for patients and their families. They were nominated by Scotwest Member Elle De Sousa who said "The staff and volunteers at SIS do an amazing job of supporting those coming to terms with SCI and continuing to work with them on their journey of living with the condition. Being able to bring them and their families together on social occasions is an important part of this support."
Maureen Morrison, the Chief Executive Officer of Spinal Injuries Scotland said "We would like to thank Elle for recognising the work that we do within the National Spinal Injuries Unit in Glasgow.   This funding will continue to support patients, their families, and friends with social activities, coming to terms with their injuries and giving them a reprieve from their day-to-day treatments."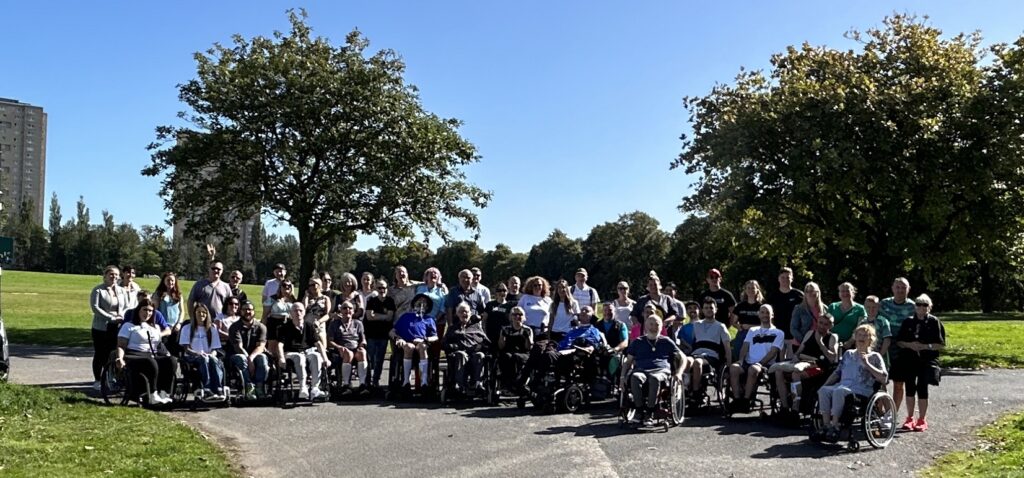 June 2023 Awards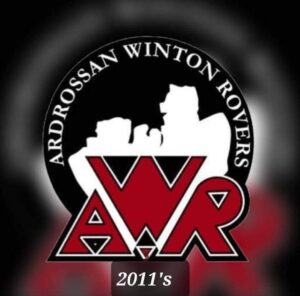 Ardrossan Winton Rovers 2011s is a grassroots youth football team has twice weekly training sessions for 31 boys and weekly games. Their Community Award will pay for the purchase of winter training jackets for the athletes and coaches for cold weather training. They were nominated by Scotwest Member Amanda Muir who said "I know the team will accept this award with gratitude. They rely on active fundraising and the support of local businesses allowing them to keep costs to a minimum, which is important in the current cost of living crisis. The commitment and dedication of the boys is inspiring and testament to the work of the volunteers who provide a safe and fun place for them to come together." Scott Cathcart, one of the team organisers said: "I am delighted that our team has been selected for this award. Winter jackets will make a huge difference not only to the boys but the coaches and volunteers within the group. Scottish winters can be brutal at times, so I would like to extend our gratitude and thanks to Scotwest for allowing us to supply these to our team."
Mainstay Trust is a Glasgow based charity, whose main focus is to support people with a learning disability who live in the city and surrounding areas. The Community Award will fund the purchase of new seating for the computer hub for their users. They were nominated by Scotwest Member Gill Dow who is also the Director of the Charity. She said "Sincerest thanks for giving consideration and then awarding us the money for the chairs. We

work hard to know all the most advantageous things to do for the people we care for to ensure they have the best day they can have, and these chairs really will make a difference to everyone who uses the computer space in our hub."
In August the team at the Mainstay Trust sent us photos of their new seating. The users are very happy with their new chairs with Gavin saying "They are better than those old ones!".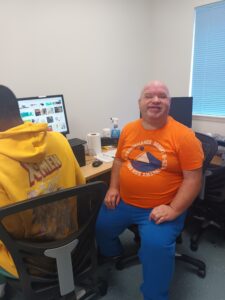 March 2023 Awards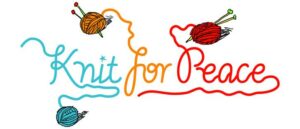 Knit For Peace Bearsden & Milngavie is a self- funded community group that knits/crochets garments and blankets to support those in need in Glasgow and West and East Dunbartonshire areas, distributing to a number of charities such as The Red Cross, Refuweegee, Babes in The Wood and GN1BFSS as well as care homes and nurseries in Glasgow. The award will fund the purchase of enough yarn for the group to run their Blanket For Children drive which proved successful last year. The group is run by Scotwest Member Anne Gilmore who said "The last few months have seen an increase in requests for knitwear given the increase in heating costs and last year's kids blankets project was so successful with over 100 distributed that we have decided to run it again. We rely on our group members buying the required wool themselves so this generous award will enable the purchase of the material for this project – we are absolutely delighted." Find out more about the nationwide Knit For Peace group here: https://knitforpeace.org.uk/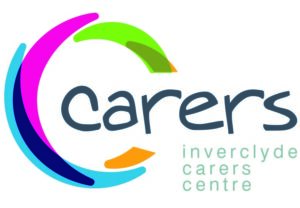 Inverclyde Carers Centre is a welcoming space that supports local carers and young carers of family members or friends due to illness, disability, mental health or substance misuse. They were nominated by Scotwest Member Stacey Gillem in order to fund the fitting out of a new Carers Café at the centre. Stacey said "It is fantastic that the Centre has been awarded this grant to improve the café area to give the young carers a place to go for some free hot food and drinks." The centre's CEO Kenny McKenna said "This is great news. The award will make a real difference to the Carers who use our kitchen and Carers Café area."
The team at the Carers Centre sent us photos of some of the equipment purchase with the Award after the improvements were completed: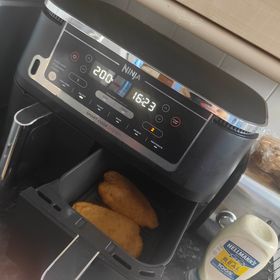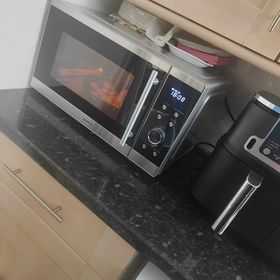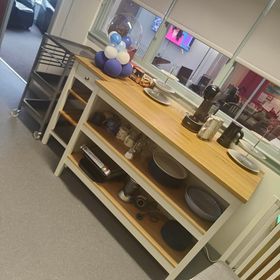 December 2022 Award
Homeless Project Scotland distributes hot food to those livings on the streets, in hostels or those facing the difficult choice between heating their homes and eating this winter. The award will pay for the food container tubs used to serve the these meals.
They were nominated by Scotwest Member Lorraine Mannion said "I volunteer at the group's soup kitchen in Glasgow and have seen first-hand how important this service is to the homeless people in the city. The expense of these tubs is something that I hadn't really thought about before and I knew it was something that they would need help with."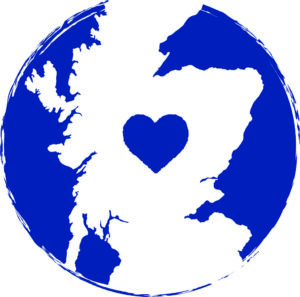 Colin McInnes, Chairman and co-founder said "Homeless Project Scotland was born from myself and my friend, Fraser Riddell, by going out onto the streets of Glasgow City Centre carrying a packet of biscuits, sandwiches and a flask of hot water to better the lives of those who are living in poverty and on the street. Since then, demand has grown so much that we now operate every night Scotland-wide, distributing 12,500 litres of warm nutritious food each week. To do this we use 5,000 tubs and this donation from Scotwest will ensure that we can continue to provide this much needed service through one of the hardest winters our country as seen in recent years."
September 2022 Award
Dress For Success Scotland is a charity that supports women in their journey to financial independence by providing professional clothing, a network of support and personal skills to help  them thrive in work as well as life.
Isabel R McNicoll their Finance Director said "We are so pleased to be the recipient of this award of £2,000. Our suiting service supports women to feel their best, from being interview ready to being in a full-time position. This grant will allow us to enhance this service by also giving our ladies a makeup kit and toiletry kits to complete their look." Dress for Success Scotland was nominated by Scotwest Member Elspeth Milne who said "I have volunteered at Dress For Success for several years and see the positive impact that the suiting service has on the confidence of the women who use it which undoubtedly contributes to their wellbeing, sense of worth and confidence."
June 2022 Award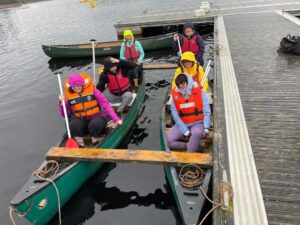 ALLSORTS is a group set up by parents and carers to give their young people who live with learning disabilities a social life with their peers through days out, discos and events. The Community Award will fund a 3 night break in The Rings in Fife in self-catering cabins. Caroline Pye of ALLSORTS said "Life for both parents/carers and young adults with learning difficulties can be very isolating and trips like these can improve mental health and gives a feeling of inclusion." The group was nominated by Scotwest Member Terri McCue, also the secretary of ALLSORTS. Terri said " This will be a very welcome break for our group and will allow us to socialise together in a safe environment as families."
Nominated by Scotwest Member Lorna Campbell, Young Parents Support Base supports parents up to the ages of 19 to continue with school and into further education. They also run groups in local communities for young parents not within a learning environment as well as practical support and help for pregnant parents to be. The Community Award will fund a summer programme of various activities for the families from swimming, beach trips, soft play and much more. Lorna said "We try to arrange as many free events as possible to museums and parks but this award will allow us to provide a much more special programme of events this summer."
After the weekend trip, Terri from ALLSORTS let us know how it went: "Our group of young adults, together with parent/carers had a wonderful 3 night stay at The Rings, Cupar, Fife, thanks to funding from Scotwest. We also managed a walk with Alpacas. Thank you once again, this trip made such a difference to all of us."
March 2022 Award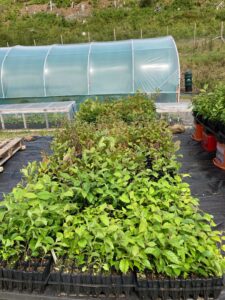 Nominated by their chairperson and Scotwest Member Ann Evans, Mull Native Woodlands Group raise awareness of local woodland habitats and the threats they face. Operating since 2018 they collect seeds from native trees on Mull growing them on a community tree nursery they have created on land leased from Forestry and Land Scotland. They then sell the trees to local community woodlands and private land.
Ann said: "We formed in response to challenge the use of chemicals in tree plan4ng on Mull, because we cared about what was happening in woodland and forestry across the whole island. We wanted to create sustainable woodlands and through the tree nursery we go a long way to achieve that. Since our first growing season in 2020 we have planted over 15,000 trees and this Award will allow us to purchase new root-planters to help increase that to 30,000 trees each year. We are so thankful to Scotwest and its Members in helping us make a big step towards that aim."
Cathy Jamieson, Chairperson for Scotwest said, "Mull is such a beautiful part of the world and we are delighted to play our part in helping in the preservation of such important natural resources for the area. We look forward to seeing the fruits of the Woodlands Group work for years to come!".
In June 2023 the group sent us photos of trees growing on the planters provided by the Community Award.
December 2021 Award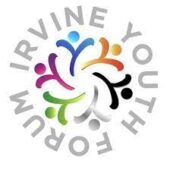 Irvine Youth Forum were nominated by Scotwest Member Elizabeth Sullivan, the Irvine Youth Forum aims to improve the life of young people across North Ayrshire through learning and social opportunities they undertake in their spare time. The award will fund their Truth on Teenage Sex programme which gives young people the opportunity to look after and care for a computer controlled baby which will record how they did in responding to infant care needs. Justin Jones, the Chairperson Irvine Youth Forum said: "With this funding we will be able to deliver the 10 week  T.O.T.S ( Truth on Teenage Sex)  Programme at our youth centre for 10 weeks.  We wouldn't be able to this without the help and support from all at Scotwest and are thankful for the opportunity"
September 2021 Awards
ACVC were awarded £840 for the purchase of equipment to run pyrography classes. Based in Glasgow, ACVC is an arts and crafts woodworking hub for armed forces veterans who live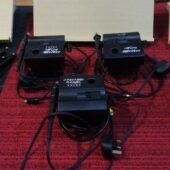 with mental health issues and may have lost their way in life. It helps get balance back in their lives.created and run by Allen Clarke, a veteran himself. Alan Deans, the Scotwest Member who nominated the organisation for the award said, "Many doctors prescribe arts and crafts as an important treatment plan to help alleviate anger issues and the severity of PTSD and TBI triggers such as anxiety, sadness and frustration. Allen Clarke who created and runs is a veteran himself who has experienced these issues and this group is his passion and vision." Allen said "I began ACVC to provide a safe space for veterans who have lost their way in life to relax and do arts, model, kits clay and woodwork. The purchase of this equipment will allow more veterans to access this much needed resource."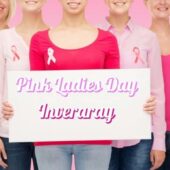 The Pink Ladies Day have been awarded £1,000. The event, a free day of a day of fun, friendship and pampering for women who have experienced breast cancer from the west of Scotland areas was founded and organised by Scotwest Member Nicky Murphy and is now in its 7th year. The Community Award will pay for travel for the guests to this year's event at Drimsynie Estate, Lochgoilhead in November. At the event they will enjoy a day of pampering from a team of volunteer stylists, beauty therapists and make-up artists as well as a 3-course lunch complimentary therapies, style/confidence advice along with a listening ear from a breast care nurse and representatives from Macmillan.
Nicky said "The event is such an important day for our Pink Ladies and I am so pleased that your award will get them to and from the venue – they come from all over Argyll and beyond so it is vital we provide them with transport to enable them to participate in the day. I am absolutely delighted our application was successful, we are very grateful for the donation from Scotwest Credit Union."
UPDATE Dec 2021 – the team from Pink Ladies Day have posted a video of the day on their youtube page which we are delighted to share here: https://www.youtube.com/watch?v=kv_95G77MpQ
June 2021 Awards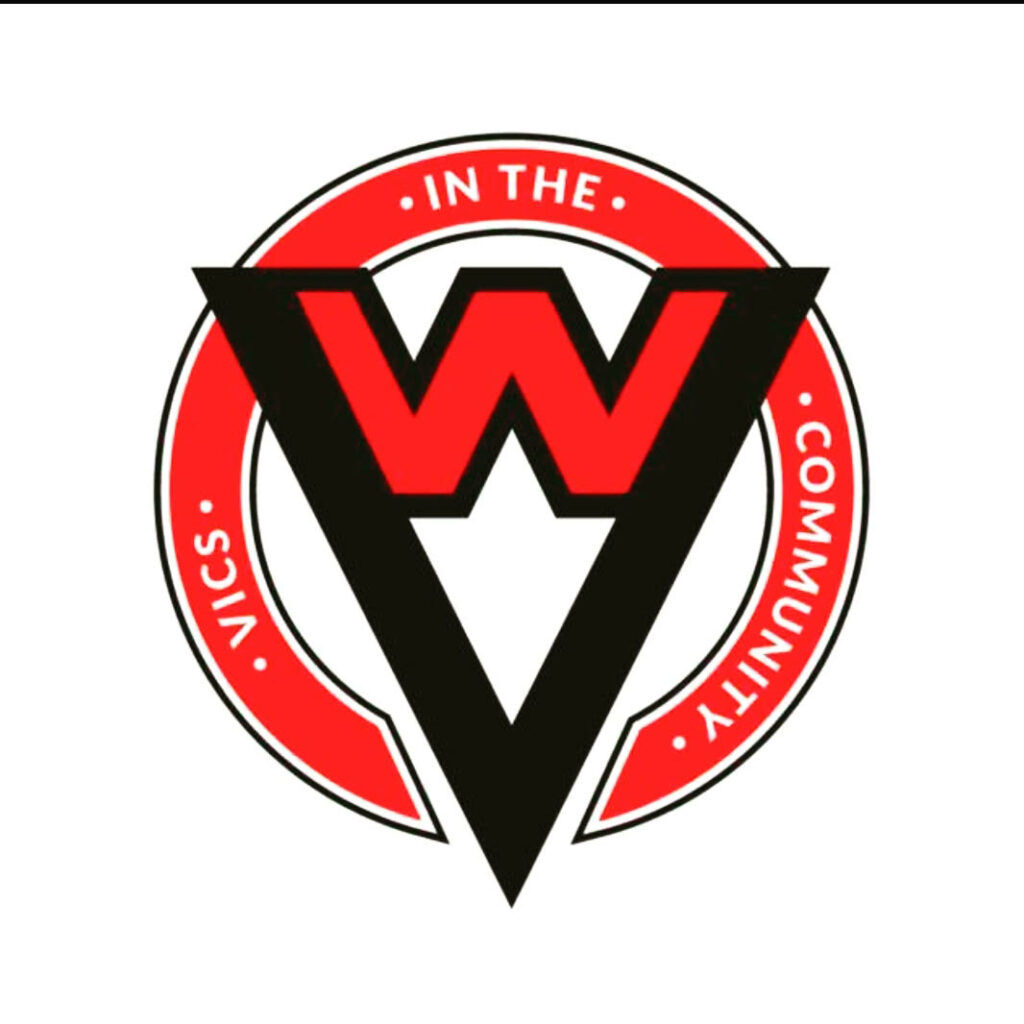 Vics In The Community was established to help improve the health and fitness and reduce social isolation of young people in the Ayr North area with after school and weekend sport sessions. The award will fund a new girls sports team. They were nominated by Scotwest Member Amy Porter who said "My brother is part of Vics successful boys football programme and I thought it would be great to see girls in the community getting the same opportunities. It's great that Scotwest are supporting this."  Andrew Downie from the group said "There has been growing demand for the introduction of a girls group and we are delighted to receive this support to help create a new football development programme for girls in our community. This will give them the chance to develop their interest in the game which is growing at a rapid pace across the country as well as help them make new friends from across the community."
Hamilton/Lanark Division of the Girls' Brigade has over 600 members and leaders across the Lanarkshire area that the division has supports with activities and training opportunities for over 30 years. Caroline Rice, the commissioner of the group was delighted that her division was the recipient of the latest award saying "The purpose of this division is to support the leaders in the area to deliver badge work and the Duke of Edinburgh Award for the girls. This grant will provide training in first aid and lowland walk leader qualifications for the Duke of Edinburgh Scheme." Scotwest Member Jill Miller who nominated the group for the Scotwest Community Award said "I'm delighted that my nomination of the group has been successfully. This grant will allow girls from every background to participate in the award scheme where they will learn new skills and share life changing experiences."
January 2021 Awards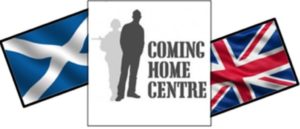 Based in Glasgow, The Coming Home Centre has supported armed forces veterans for nearly 10 years. Originally assisting with the transition from military to civilian life it has grown into a diverse, drop in and support centre offering all manner of help. The temporary closure of our Centre caused by Covid 19 lockdown has seen the group develop a comprehensive food, fuel and support outreach programme. The Scotwest Community Award will pay for ipads and Zoom licences to allow a virtual drop in centre network established to combat the negative mental health effects caused by loneliness and isolation. They were nominated by Scotwest Member Alan Deans who said "Being an Armed Forces Veteran myself, I am only too aware of how fellow veterans need to communicate with other veterans, especially in today's sad circumstances. These much needed resources will help reduce veterans social isolation and improve not only their digital skills but their quality of life!"
Coatbridge Stay Connected serves the elderly, vulnerable and isolated in their community. The |Award will fund their winter coats project where warm coats and jackets are provided for those in need and new takeaway lunch club to ensure that no one in the community goes hungry. Michelle McKenna, the Scotwest Member who nominated the group said "Throughout the pandemic I have witnessed first hand the hard work and dedication of their volunteers, going above and beyond to support the local community. This support is vital at a time when so many are experiencing financial difficulties. I hope the award will be a fantastic boost at a time when donations are low."
Liz Quate of Coatbridge Stay Connected agreed saying "This will go a long way in the support of many families we are currently helping on a daily basis. We are grateful to Michelle for nominating us."
September 2020 Awards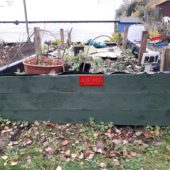 Scotwest Member Alison Duncan nominated Wellington Allotment Gardens Association for the purchase of raised beds in their allotment space in Greenock. An allotment space has been situated on the site for 100 years and it offers growing space to local people who have no other outside space. The new beds will give people on the waiting list a chance to grow their own vegetables. Mary McDonald, the Treasurer said "Many, many thanks for choosing us. We will make great use of the new beds and cannot wait to show them off full of crops!"
Indepen-dance are an award-winning Glasgow based inclusive dance group working across Scotland. Karen Anderson nominated them for an award to fund their new online dance and movement classes for disabled children, young people and adults.
Karen, the group's Artistic Director said, "We are delighted our application was successful! The Award will allow classes to take place that would have been impossible given the restrictions imposed by the Covid-19 virus such as chair based yoga, Family Disco and Touch Trust classes for adults with profound disabilities."
Nominated by Scotwest Member Alan Deans, The Preshal Trust's aim is to make a difference to the lives of people in the south west of Glasgow suffering from the effects of social exclusion.
The Award will purchase the cameras and printers in order to run a range of "Photovoice" activities which support a client group ranging from infants, families, young people and ex-offenders with addiction problems and mental health issues and the parents and carers who support them.
Scotwest Member Alan said "The Preshal Trust is the fact that is does what it says on the tin. They make a difference to the lives of people within South West Glasgow by providing holistic, locally based care and support to individuals and their families suffering from the effects of social exclusion and more importantly during COVID the provision of hot meals and supplies for those that need it!"
Alan Nicholson, CEO said "We really appreciate the support of our work and this most kind donation. We have supplied nearly 7000 hot meals and over 4000 food parcels already and the need does not seem to be dissipating. There are many who are still reliant on the support and care we are able to offer and our staff are working hard to ensure we can meet this need."
June 2020 Awards
Three organisations providing vital support to vulnerable members of their communities during the Covid-19 crisis have been awarded Scotwest Community Awards of £1,000 each to help them continue their work during these difficult times.
Bothwell and Uddingston Community Action Group, a self funded group of volunteers delivering 200 meals three times a day to people in their local areas in Lanarkshire were nominated by Christina Jones and Kate Mulholland. Christina said, "They have brought the whole community together by encouraging everyone to help each other in any way they can." Kate added, "They have involved so many businesses in the area and their delivery of chocolate eggs at Easter time brought joy to thousands of locals." Alan, who with a team of volunteers helps run the group said "We have been overwhelmed with thdfsfe support shown by the community since the group was set up and we will continue to be there to help our vulnerable neighbours long term."
Belville Community Garden Trust are distributing isolation food boxes and stocking community fridges across Inverclyde during the Covid-19 crisis. They were nominated by Louise McShane and Kath McFarlane. Louise, "As a Social Care worker I have sent many service users to this resource for assistance. They are providing a lifeline to those in need." Kath said, "The Trust has really become an amazing resource in our community."
Glasgow East Women's Aid supports women and families who are experiencing Domestic Abuse. They were nominated by Patricia Currie who said "The staff at GEWA have adapted quickly during the Covid-19 crisis to ensure that no woman is left without help , not only by supplying essential items and food but offering counselling and other support." Maureen Bettley of GEWA said "This award will buy food for the most needy families suffering from limited resources during lockdown to ensure they eat safely and healthily."
March 2020 Awards
We are delighted to announce two recipients of a Scotwest Community Award.
Based in Irvine, Sporting Pathways CIC provides socially inclusive and accessible sport and fitness sessions to encourage young people in the area to be more physically active.The Scotwest Community Award will pay for a new website to help promote the service and also pay for two young people to undertake a sports training qualification. Graham Hunter, the organiser said "This award is a much needed boost for us. The new website has become even more of a necessity due to the current situation with COVID-19 and it will enhance our ability to promote and keep our services users connected. We are also very excited that the award will pay for two of our volunteers to gain recognised qualifications that will no doubt increase their confidence and ability as well as again increase our capability to deliver a quality service."
Hamiltonill Family Learning Centre has provided support to families with children aged up to 6 years in the Glasgow's Possilpark area for 50 years. There are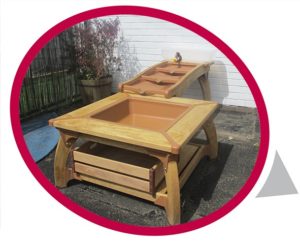 currently over 100 children registered with the service and the Scotwest Community Award will purchase much needed outdoor play equipment for the 0-3 years age group.
Headteacher France Stokes said "The look of delight on the children's faces when the Water Tray play equipment arrived was a joy. The children have access to a really nice out door area which the staff have been developing over the past year and is important for our children's Heath and Wellbeing Outdoor Learning particularly for those who live in high rise/tenement houses and have limited access to an outdoor environment..  The water tray will make this an even more exciting space to play for years to come, and the Centre would never have been able to afford it without the help of Scotwest and its Members.."
December 2019 Awards
We are delighted to announce the first recipient of the Scotwest Community Awards is Evolution Skatepark in Stevenston.
They aim to advance the health of the residents of North Ayrshire through sporting facilities and activities and encourage residents in the area to participate in various sporting and physical activity. In addition they operate a 'food with dignity scheme' over holiday periods where they provide snacks, fruit, water, crisps to children who come to the park offering a valuable provision to our community to ensure there is a nearby safe space and welcoming environment for young people to meet, socialise, participate in sport and other health
and well-being events.
The Award will fund the renovation of the indoor facilities at the site allowing family events which would normally be cancelled to take place in bad weather .
We look forward to updating you on the work carried out as soon as possible.

The Scotwest Community Awards is funded through the Scotwest Lottery.