Stay Safe Online
Check your emails
We often receive emails from stores that we have shopped with advising us of new offers and goods that we might be interested in. Unfortunately, fraudulent emails may be in your inbox disguised as emails from genuine dealers. These emails may be asking for credit card and or account details and links may send you to copycat websites in an effort to steal your details.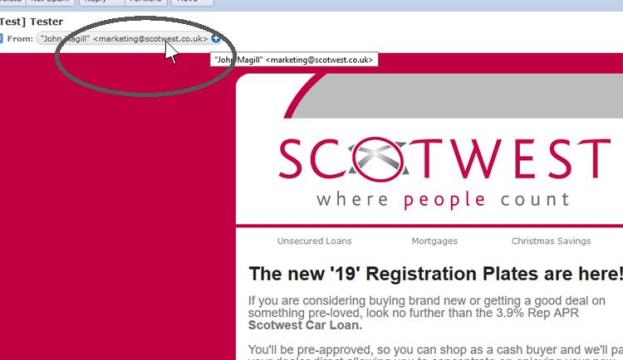 Check any email received carefully for spelling errors and grammatical mistakes in the body of the email and in particular any links that the email requests that you click.
Roll your cursor over the sender's name (without clicking) to display the address that it was sent from – if it looks unusual or unofficial it may very well be a fraudulent email.
If you are in any doubt delete suspect emails!
Are all your devices protected?
Like many people you may access the internet using various different devices like desktop PCs, laptops, tablets and smartphones, but do you remember to protect them all?
Installing anti-virus software across all your devices will protect you wherever and whenever you are shopping online. This software checks for programmes and viruses designed to snoop on your browsing, disable your device or even steal sensitive data like account details and passwords.
Making sure your internet browser (such as Google Chrome or Firefox) is fully up to date will also protect you by installing the most up to date security updates.
Is the website you are visiting secure?
Knowing that your device is protected is vital to being safe online, but knowing that the website you are visiting is secure is just as important.
It's easy to check that a website you are visiting is safe and secure: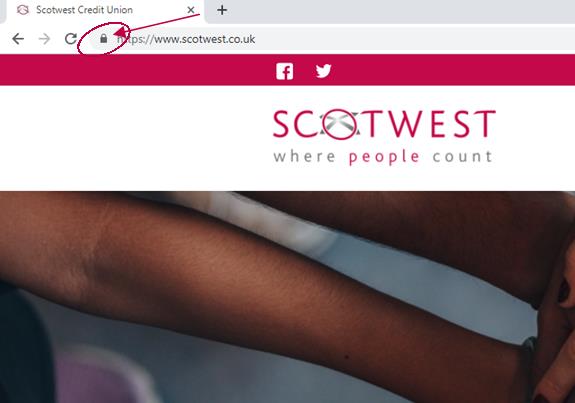 Check for the padlock symbol next to the web address (URL) at the top of your screen. Clicking on the padlock will display the security information for the site.  The web address itself should also start with 'https' indicating that it is a secure site.
Ensure that the URL is free from spelling errors which could indicate you have inadvertently visited a copy of the proper site you tried to visit.
Keeping Your Accounts Secure
At Scotwest we ask a series of security questions when accessing your accounts via telephone. To keep your accounts safe and secure it is important that you never share your personal information with anyone.