Scotwest Loans
Given the important role that Scotwest plays in helping improve the financial lives of our Members, particularly during these uncertain times, we want to assure you that we are here to help you with a range of fair and ethical loans for whatever you need right now, whether it's for home improvements, a new set of wheels, or help with the day to day.
Our Loans
Every loan application is carefully and individually assessed; decisions are based on a range of factors, always considering your income and expenditure and ability to repay.
There are no fees and the rates are competitive. Interest on all Scotwest loans is calculated daily and the rate advertised for the loan is the rate you will get, no matter your individual circumstances.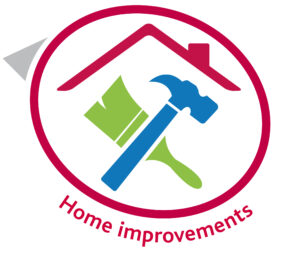 "I've been a Member of Scotwest for so long because they are a financial friend. They're always there when I need them."
Scotwest Member Colin Hogg
When you apply for a loan, our Lending team may need to contact you. To help you recognise our call, add our Member Enquiry line 0141 227 2390 to the Contact List on your phone as 'Scotwest'.
Loan Protection
Loan Protection is a free safeguard offered by Scotwest Credit Union as a benefit automatically to its members. Your family can be secure in the knowledge that your Scotwest Credit Union debt* (up to an aggregate maximum value of £15,000) can be cleared, giving them peace of mind at a difficult and uncertain time.
Loan Protection is designed to help support you and your family by providing them with financial security ensuring that, when your family most need it, your debt* is paid off.
The terms of this member benefit may change from time to time. The applicable rates / amounts covered are those prevalent at the date of death.
* Scotwest Loans Protection is provided on all unsecured loans. All other loans, excluding mortgages, are covered up to and including the age of 79.
Please note: This is not an insurance policy.
At Scotwest, we help members every day who are struggling with their Scotwest loans. If you are experiencing debt problems, make sure that you get help straight away by speaking to your lender in the first instance before it spirals out of control You can read guides on borrowing money and take the Debt Test from the team at Money Advice Scotland on our website here: scotwest.co.uk/borrowing-money