Scotwest Directors Charity Awards
The Scotwest Board are delighted to announce that this year's £5,000 Scotwest Director's Charity Award goes to Hillhouse.
Based in Kilmarnock, Hillhouse provides local parents with items they need for their children such as clothes, shoes and school uniforms. They have also launched a new Mother and Baby Box for new mothers facing financial difficulty, mental illness, domestic abuse and addiction, issues all intensified by the pandemic. The boxes include toiletries, nightclothes and baby items not provided in the Government's baby box.

They were nominated by Scotwest Member Jane Ellis who said "Hillhouse is a charity that has been around in different forms in our community for 45 years. Sadly, the pandemic has made it hard for them to raise funds as they normally would, that's why I am over the moon that Scotwest have been able to help."
Caroline McMichael of the Scotwest Credit Union Board said, "In these difficult times it is important for us to remember charities and organisations that have always relied on support and donations. At Scotwest, supporting our communities is more important than ever and we are delighted to offer our Charity Award to Hillhouse this year."

Sar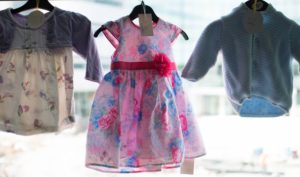 ah Hall, Business Development Manager of Hillhouse said, "Lockdown has increased demand for our services while limiting our ability to work. We cannot accept our usual clothing donations, so we are buying them ourselves. That's one reason this donation means so much right now. Scotwest's generous support will help Hillhouse maintain high standards during tough times, increasing the prospect of a happier, healthier, more relaxed life for so many local families.'
---
The Directors Charity Award gives the Directors an opportunity to directly support Scotwest Members and their communities across the west of Scotland by offering £5000 to a charity chosen by one member who has been selected at random.
The chosen charity will be ratified by the Board at the next Board Meeting before being announced. In the event that there is disagreement with the choice of charity (eg. the organisation has previously been in receipt of a Directors' Charity Award) the member will be asked to choose again. Every member who meets the criteria (see rules below) will be automatically included in the draw each year, however, if any member does not wish to take part they can ask to be removed from the draw at any time.
Scotwest Directors Charity Award Winners
| | | |
| --- | --- | --- |
| Date | Charity | Scotwest Member |
| 2021 | Hillhouse | Jane Ellis |
| 2020 | Alzheimer Scotland | Marion Coyles |
| 2019 | RAMH Recovery Across Mental Health | Catherine Graham |
Scotwest Directors Charity Awards Rules
The Scotwest Director's Charity Draw is open to all members with the exception of members of the Board of Directors and those members identified as being in default and disengaged from the credit union at the time of the draw.
The winning Member will be given 14 days to nominate a registered charity to be considered by the Scotwest Board.
In the event that the winning Member does not wish to participate, or does not respond within 14 days, their name will be removed from the list of Members and the draw will take place again.
In the event the nominated charity is deemed unsuitable by the Board the selected Member will be notified and asked for an alternative nomination.
The Scotwest Board's decision on the granting of the Award is final with the Chair of the Board making the final decision if necessary.
While winning Members are encouraged to take part in any promotional or press events surrounding the award, it is not compulsory.