The Right Mortgage For You
There are almost as many types of mortgage as there are types of home to buy and it can be daunting choosing the right one! An Independent Financial Adviser will be able to advise you on the right mortgage for you but these are just a few examples of the types of mortgage available to you::
Fixed Rate Mortgage

Find out about the Scotwest Fixed Rate Mortgage here

The interest rate for these mortgages is fixed for a period of time, giving you peace of mind that your repayments are the same every month, allowing easier budgeting and planning for your new home. However, your are tied to that rate, even if the standard variable rate falls and there is normally a fee for paying this type of mortgage off in full within the fixed rate period.

With a Scotwest Fixed Rate Mortgage, overpayments can be made at any time subject to a maximum of 10% of the outstanding balance per year without penalty.
Following the 2 year fixed period, the interest rate changes to our standard variable rate for the remaining term.

Variable Rate Mortgage

Find out about the Scotwest Variable Rate Mortgage here

The interest rate on these mortgages is not fixed and will go up or down in line with the lender's standard variable rate. Flexibility is a key feature of this mortgage. You can make extra payments if and when you choose without incurring a charge. While some lenders may restrict any advantage in rate reductions, if the rate goes down or stays low, your repayments may do the same. Conversely, rates can go up meaning an increase in your repayments.
Tracker Mortgage                                       
The interest rate of these mortgages move up or down with the Bank of England base rate meaning that not only are they easy to understand and follow, but that rates are often lower than fixed rates. However these rates can also go up, increasing your repayments.
Offset Mortgage
These mortgages are linked to your savings so you only pay interest on the difference between the two, reducing your mortgage term and possibly providing a significant tax benefit. While these mortgages are good for borrowers in a higher tax bracket, they may offer higher interest rates for others.
Discount Mortgage
These mortgages offer a limited period discount on a lender's standard variable rate. Repayments can increase or decrease at any time. Whilst they are similar to Tracker Mortgages, they are perhaps less transparent. This is because the rate is linked to the lender's own standard variable rate, and not the Bank of England base rate.
Interest Only Mortgage
Monthly repayments to these mortgages are lower because you are only paying the interest on the mortgage and not repaying the capital.However, you need to ensure that you have the funds available at the end of the mortgage term to pay off the original cost of the house. Because of this, these mortgages can be difficult to move from or change.
Capped Rate Mortgage
These mortgage rates move in line with the lender's standard variable rate. While the rate is usually higher than most Fixed or Discounted Rate Mortgages, it is capped. This means it will not rise above a certain level meaning you will know the maximum level of repayment and be protected against possible interest rate rises.
We can put you in touch with an independent financial adviser to discuss what's right for you among these types of mortgage, whether you end up taking a mortgage with Scotwest or with another lender.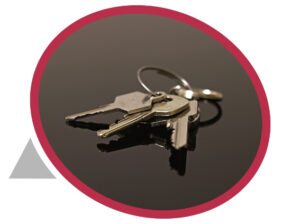 Your home may be repossessed if you do not keep up repayments on your mortgage.