Scotwest Directors Charity Awards supports RAMH

This month, the Directors of Scotwest Credit Union launched their annual Directors Charity Award which sees a donation of £5,000 made to a charity chosen by one of our Scotwest Members.
This year's inaugural award was chosen by member Catherine Graham and goes to RAMH (Recovery Across Mental Health) which promotes recovery from mental ill health and empowers people to build independent lives by providing short and long term support to those experiencing mental illness and their family and friends.
Catherine said "I was delighted to be chosen to nominate in this first award, and a charity doing such great work within mental health support was an obvious choice."
David McRiner, chair of the Scotwest Board of Directors said, "This award is an opportunity for the Board of Scotwest to recognise the important of our members and their communities across the west of Scotland. We look forward to helping them support the causes that are important to them with these annual awards for years to come."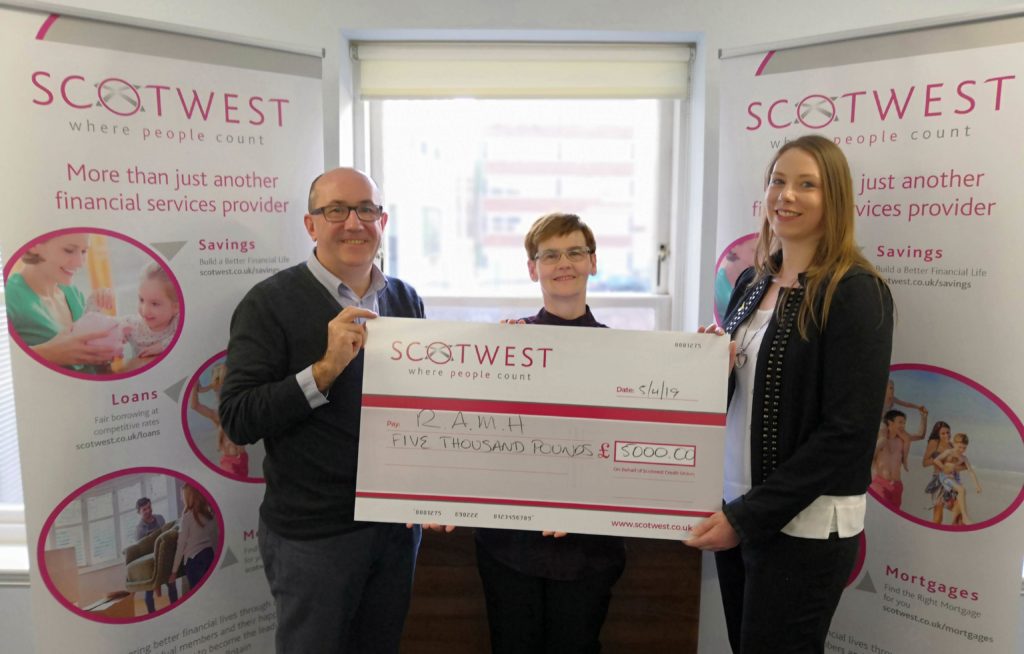 Find out more about the Charity Awards here.

If you would be interested in helping shape the future of your credit union and stand for election to the board of Directors click here.